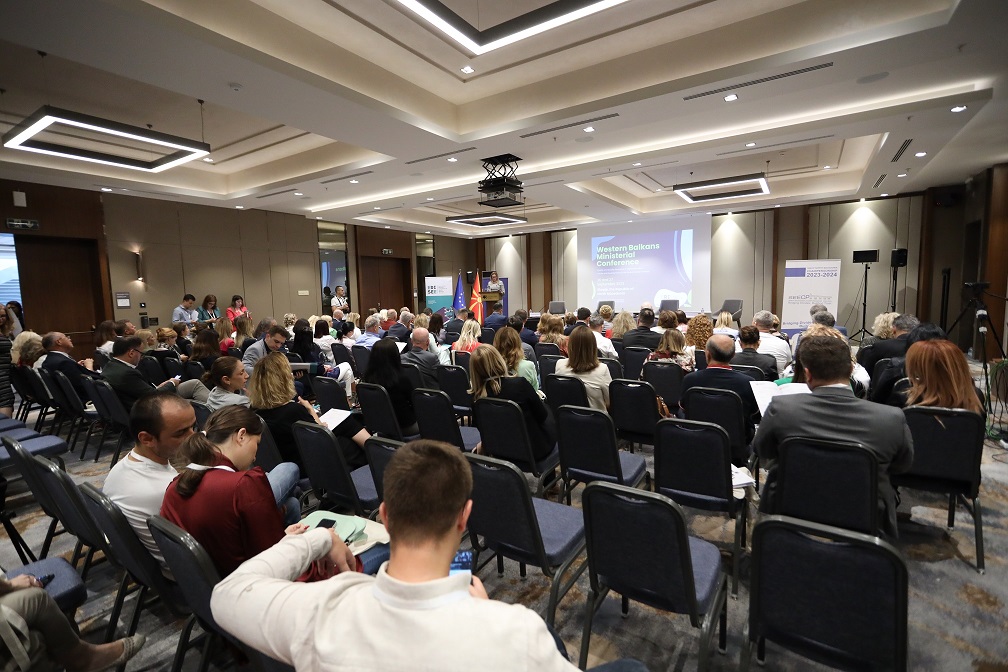 Ministry of Education and Science of the Republic of North Macedonia, in cooperation with the Education Reform Initiative of the South Eastern Europe (ERI SEE) Secretariat, gathered some of region's ministers and other high ranking government officials, representatives of competent institutions, academia and experts from the Western Balkans and European Union (EU) at the "Quality and Quality Assurance in Higher Education – Trends and developments in the EU and Western Balkans" conference on 26th and 27th September 2023 in Skopje, Republic of North Macedonia.
The two-day event comprised the presentations from the high-level European experts, panel discussions with policy makers and representatives of key institutions competent for quality assurance in the Western Balkans.
The WB Ministerial Conference resulted in the Western Balkans Policy Recommendations for Quality in Higher Education on further directions for enhancing the quality and quality assurance in higher education in the Western Balkans, in accordance with the Bologna Process commitments and European Standards and Guidelines for Quality Assurance (European Standards and Guidelines – ESG).
You can find more details on the Conference on this WEBSITE