October 2nd and 3rd, 2018
University of Coimbra
Coimbra, Portugal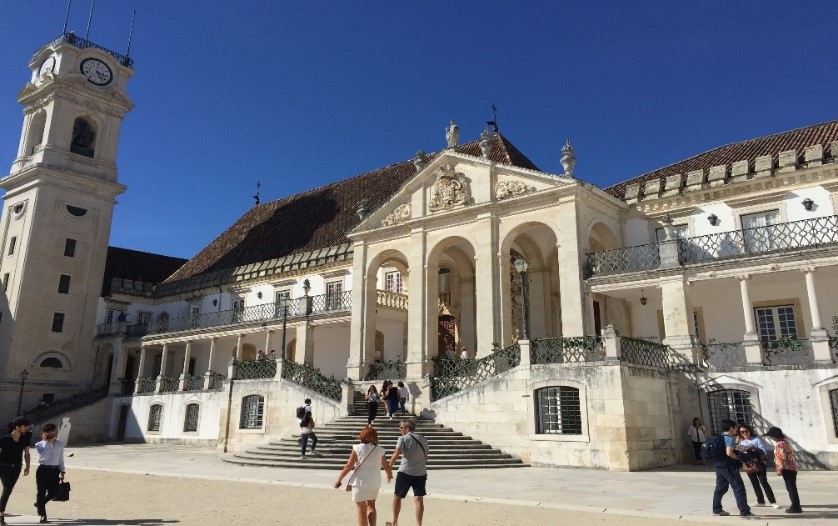 This HERE study visit was organized by SPHERE team in a cooperation with University of Coimbra (UC) and it followed up a HERE seminar that was held in Novi Sad, Serbia in 2016 on joint degree development. Resources from the seminar was revisited during this study visit.
The aim of this study visit was to offer HEREs and other participants to discuss and understand the overarching strategic planning of the UC and the role played by the internationalisation of education, as well as to learn about different joint degree models via the example of UC. The University of Coimbra was chosen for the study visit, given it's specific experience in joint degrees and joint programms developed.
After two days of presenting experiences in joint degrees and joint programms of the University of Coimbra, as well as other participants present, the main conlusions and recommendations are:
The development of joint degrees and programs contributes to the several aspects of internationalization strategic actions and improves all academic procedures. The University of Coimbra can be a real example of such an attitude;
The lack of national legislation concerning joint degrees is one of the main obstacles in the implementation, especially related to the quality of all process of implementation. In Bosnia and Herzegovina, there is not legislation provisions which stipulate a development and implementation of joint degrees and programs so that competent educational authorities in Bosnia and Herzegovina have to start with legislation amendments immediately;
An additional obstacle is the administrative issues of implementation at higher education institutions because of the lack of administrative officers in joint degrees and programs;
Because of legislative obstacles, higher education institutions are advised to issue dual or multiple degrees;
Because of the complexity of implementation of the joint degrees, higher education institutions are advised to introduce master joint programs in the first few years and after that to start with an introduction of bachelor joint programs.